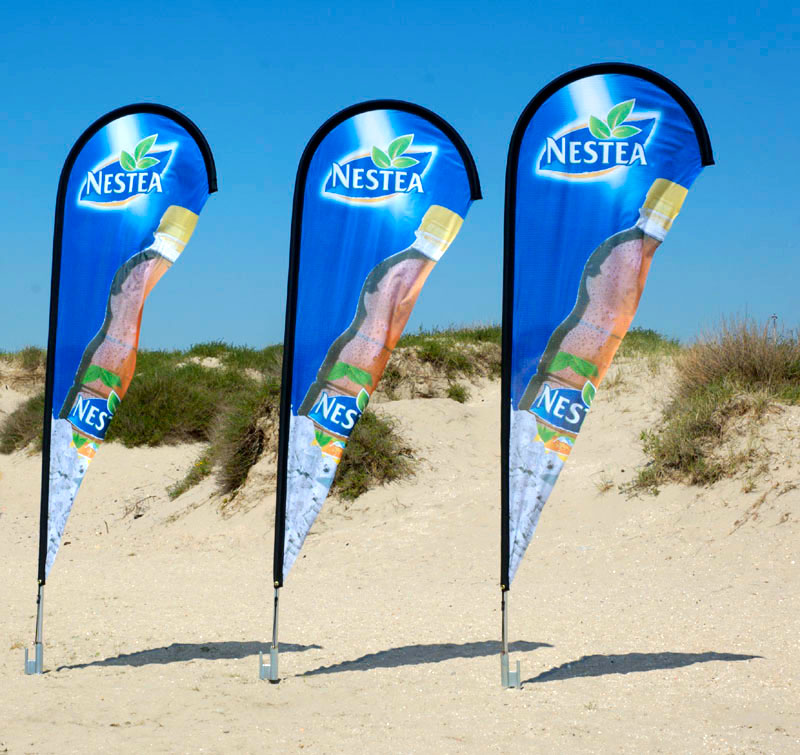 Teardrop flags are a particular type of sail flag. From these they are distinguished only by the characteristic shape from which they derive their name. Teardrop flags are also complete with a high-strength aluminium pole.
The pole can be disassembled into four elements. The flags can be supplied with a weighted base for both indoor and outdoor use. Alternatively, it is possible to request the version with a stake to be planted in the ground or in the snow.
Teardrop flags are supplied together with a practical carrying bag.